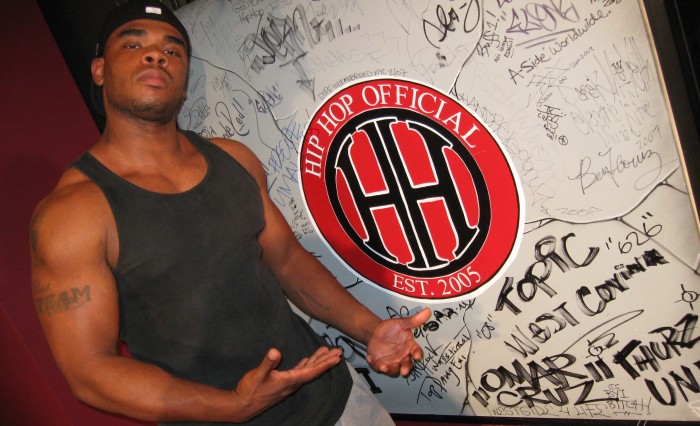 Dr. Dre's New Medicine: Bishop Lamont
My first time hearing Bishop Lamont was a few years ago on a game called True Crimes. After that I wanted to hear more, but this was before the age of Myspace. However, when he got signed to Aftermath Music with Dr. Dre I knew he would have more to offer in the rap game than a video game. He took a brief time out to answer a few questions with us. Because of course he had to go back in the studio and make those hits.
I first heard of you in a video game before you even blew up. I forgot if it was true crimes or grand theft auto. But how did you get involved with video game soundtracks?
My buddy Spencer from Amaru Records, which is Tupac's label, had a friend named Bright Riley who thought I'd be dope for the soundtrack and it was that easy.
What games growing up would you like to see come back remade that hasn't been yet?
Rygar, Strider, Karnov, Altered Beast, Samurai Showdown and Golden Axe.
If bishop Lamont was a video game, who would be the main enemy boss?
Soildier Boy.
Did you pick up any good habits from Dr. Dre? Being in the studio so much you must have learned a great deal musically.
Just an increased work ethic and a greater understanding of sonics.
What can we expect to hear and learn from a Bishop Lamont album?
Just feel good music and lots of ignorance.
Your new song "Grow Up" is a banger. What drove you to make that song?
It just felt right.
Any last words for the readers?
Make sure you got the "Confessional" mixtape and the "Dedicated" mixtape and make sure you buy my debut album "The Reformation" and don't forget to vote because McCain doesn't like Hip Hop!