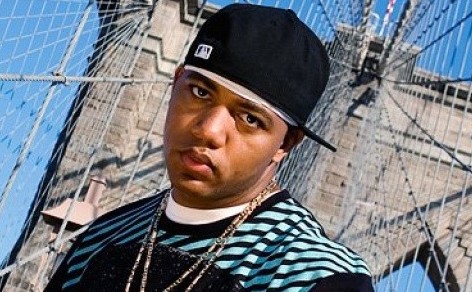 12 Rounds: Exclusive Skyzoo Interview
Skyzoo is pretty much a veteran on the underground rap scene, but is now making moves bigger than NY if you check his latest schedule. Matter Fact while in the middle of this interview I believe Sky was somewhere in Japan, who knows. But more than anything he is a skillful rapper and if you haven't heard of him by now, you will soon. But is he a gamer? YES! I didn't know myself if he was when I approached him, but I had a gut feeling. Almost every young kid from the hood grew up on some kind of video games, and Skyzoo was one of them. Check out this interview and be surprised at what you may learn.
TK: What artist made you decide rapping was for you?
Skyzoo: My initial inspiration came from Chi-Ali of the native tongues movement. Back when he first came out, he was 14 and I was about 9. When I saw what he was doing I was instantly hooked. I had to cop his tape like 3 times because I kept popping them. I knew I wanted to rap once I heard Chi.
You show a lot of love to producers, I even saw you perform at a beat battle not too long ago. Do you plan on getting into production?
I'd love to get into making beats.. My man Khrysis of the Justus League always told me I should. I know music, as far as instruments and timing and what sounds good and what doesn't. I can compose a beat in my mind and with my mouth but I don't know how to work the MPCs and Korgs and all that. Once I have more down time to learn them, it's on.
How would you define Skyzoo music?
My music is reality based. It's all about what I go through, and in turn what we all go through. I make relatable music that anyone can find themselves in. It's all about authenticity. I talk about the things I know, simple as that.
There are more independent rappers now than a few years back. Did the internet play a big role in this change?
Absolutely. The game became so backwards, the indie game became the best way to go for a lot of artists. The freedom of creating your own buzz and building your own fanbase with out any red tape is what made it so appealing. Now you have major label artists wanting to go indie and get it on that side. It's all about how you work it and what's best for you. But the internet opened up a world of opportunity and the reality of not needing a million dollar budget to jump start your career.
What advice would you give an upcoming rapper trying to get where you are at?
My advice would be to be passionate about your craft. You have to love what you do. This game throws a lot of curve balls and if you're not willing to put up with the bullshit that comes with this game then you won't make it. Get your business straight and come up with a plan, and if you truly believe that this is your calling then don't let anyone steer you away from it.
Have video games ever inspired you musically?
Definitely. I came up on Mortal Combat, Street Fighter 2, Mario Bros., Bulls Vs. Lakers, etc. Everything from NES to PS3, I've been there. Video games are a pivotal part of hip hop. We'd play NBA Jam or Sonic or whatever and have the TV on mute while we blasted the new Nas or Redman or Snoop tape. That was a part of my life as a kid. All of that subliminally affects what I write about at times.
What games growing up do you want to see remade today?
NBA Jam! The original Mario Bros joint, Mike Tyson's Punchout, there was a dope Ninja Turtles game for NES back in like '89-'90. It was the first one they made, that shit was crazy. Kung-Fu for NES was real dope, with the characters that looked like blocks. That should come back. I've been on the hunt for a working NES system for like 2 years now. If anyone has one for sale, hit me on Myspace asap. I need both controllers though. Haha.
I always ask this question because It tells you a lot about the artist. So, what would a Skyzoo video game be like? And who would be the main enemy?
Wow, that's crazy. Let's see. The game would be me trying to get to a sold out performance, and the obstacles would be fake emcees, hating ass bloggers & comment leavers, A&R's who sell you dreams, wack producers, etc. There would be a bodega that you can go to and cop quarter waters, turkey and cheese hero's and sunflower seeds to power up. You get bonus points when you see people on the street and catch them in time to give them a mixtape, which makes them a believer and a new fan. It'd be dope!
Do you plan on getting involved in any game soundtracks soon?
I'd love to. I'm definitely down to give music to games and get placements. That's pretty much happening any day now actually. I'd love to get involved with NBA Live. I'm not the biggest Madden player, but Live? All day!
You see The Game and Bow Wow just did the madden challenge. Is there anyone in hiphop you want to challenge to a game?
Nah not really, but I like basketball and boxing games, and mission games, like Mario and Sonic. They're simple but they make me remember being a kid. Mario is the greatest game ever though, hands down. Followed by GTA 4.
A Lot of games are turning into movies now that Hollywood is running out of ideas. Is there a game that you would like to see hit the big screen?
I don"t know, that's a good question. Maybe GTA 4 I guess. Everything else has been done.
Any last word to the readers?
Thanks to all the gamers out there who show love. When you're playing, mute the TV and put on my new shit if you haven't been doing so already. Make sure to stay tuned for the mew mixtape "The Power Of Words", followed by the debut album "The Salvation", and to all the fans, hit me up at www.myspace.com/skyzoo