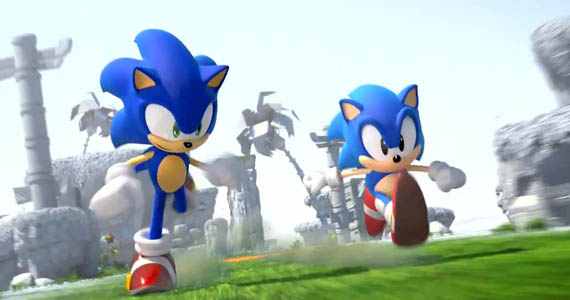 New Gamescom Sonic Generations Trailer
Check out the trailer for Sonic Team's latest attempt to recapture the glory of the speedy hedgehog!
The upcoming Sonic Generations is looking to be one of the best entire in the long running series in recent years. After the moderately received Sonic 4: Episode One, Sonic Colors on the Wii was received very well and is regarded as one of the better Sonic games in recent years. Now, enter 2011 and it is the 20-year anniversary of Sonic and Sega is geared up to release a Sonic game like no other! You get to play as old-school Sonic in classic side-scrolling levels as well as new Sonic in 3d environments. The game is looking very promising so far, but that would not be the first time someone got exciting about a Sonic game. Check out the trailer below and you be the judge. One awesome thing: TAILS!!
The game is scheduled to release November 1st in the USA and November 4th in the UK for the PS3 and Xbox 360!