September 2013 Hip-Hop Release Dates
Below, you will find all the Hip-Hop release dates for all upcoming albums and mixtapes for the month of September.
September sees releases from several notable artists from the US, UK and Canada. UK Hip-Hop acts Rizzle Kicks and Dizzee Rascal have releases coming on September 3rd and 30th respectively. Canada's own Drake will release his third album "Nothing Was The Same" on September 24th.
Baton Rouge artist Webbie starts off the month with "Savage Life 4Ever" and then to end the month, we will see the release of "M.O." from St Louis' very own Nelly.
Rick Ross' Maybach Music Group will finally release the third installment of their Self Made series "Self Made Vol. 3". DJ Khaled was expected to drop his album this month however, the album was pushed back to next month.
Highlights of the month ahead:
https://www.youtube.com/watch?v=XjnCt0ActPE
September 1
Webbie - Savage Life 4Ever
Rel - Shot of Rel
September 2
Radical Something - Ride It Out
September 3
14KT - Nickel & Dimed
Denzel Curry - Nostalgic 64
Rizzle Kicks - Roaring 20s
Sean Brown - Whole Foods 2
September 4
Arlis Michaels - Don't Watch Me Watch Your Motherf*ckin Kids
King Chip - 44108
September 10
2 Chainz - Based On A T.R.U. Story 2
LMNO - After the Fact
Ricky Hil - Slickville 2
Slim Thug & Z-Ro - A King & A Boss
Jahlil Beats - Genius

September 11
L.A.D aka LA The Darkman - Paid In Full
John Depp - Shoulda Been An Album
Loui V - The Late Arrival
September 17
Clear Soul Forces - Gold PP7's
The Roots & Elvis Costello - Wise Up Ghost
Wordsmith - The Blue Collar Recital
Lil Durk - Signed To The Streets
Maybach Music Group - Self Made Vol. 3
September 20
Meek Mill - Dreamchasers 3
September 24
Drake - Nothing Was The Same
Live Percenters - The Corners Involved
Tanya Morgan - Rubber Souls
September 30
Dizzee Rascal - The Fifth
Nelly - M.O.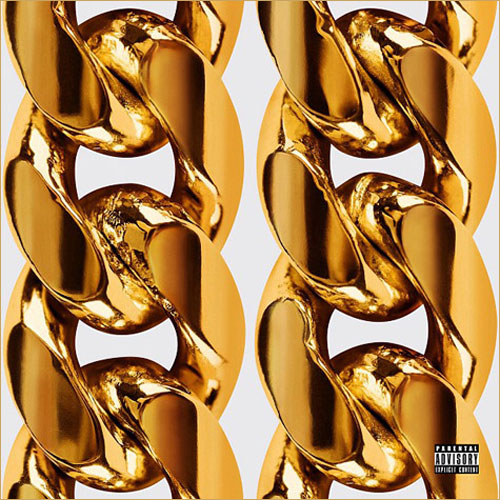 TBA
A$AP Rocky - Beauty & The Beast: Slowed Down Sessions, Chapter 1
Azealia Banks - Broke With Expensive Taste
AZ - Doe Or Die II
Birdman - Bigga Than Life
Black Milk - No Poison No Paradise
B.o.B - Underground Luxury
Brick Squad - Big Money Talk
Busta Rhymes - Extinction Level Event II
Clipse - As God Is My Witness
Craig G & Da Beatminerz - TBA
Curren$y - Pilot Talk 3
CZARFACE (7L, Esoteric & Inspectah Deck) - CZARFACE 2
Danny Brown - Old
Devin The Dude - One For The Road
Dilated Peoples - Directors of Photography
DJ Scream - Long Live The Hustle
Dom Kennedy - Get Home Safely
Dr. Dre - Detox
E-40 - Block Brochure: Welcome To The Soil Vol. 4, 5 & 6
Foreign Exchange - Love In Flying Colors
Freddie Gibbs & Madlib - Cocaine Pinata
Future - Honest
Future & Rocko - TBA
Game - Operation Kill Everything
Gillie Da Kid - Welcome To Giladelphia
Glasses Malone & Stan Sheppard - Inner City Dreams
Grayskul - Zenith
Gucci Mane - MR.GUWOP
Ice Cube - Everything's Corrupt
Iggy Azalea - New Classic
Immortal Technique - The Martyr 2
J-Zone - The Peter Pan Syndrome
Jay Electronica - Act II: Patents of Nobility (The Turn)
Joey Bada$$ - B4.DA.$$
Ludacris - Ludaversal
Malik B & Mr. Green - Unpredictable
Maurice Brown - Maurice vs. Mobetta
Method Man & Redman - Blackout 3
Mystikal - Original
Nicki Minaj - Pink Friday: The Pinkprint
Plies - Purple Heart
Raekwon - F.I.L.A (Fly International Luxurious Art)
Rebel Armz - TBA
Redman - Muddy Waters 2
Rich Boy - Break The Pot
Rick Ross - Mastermind
RiFF RaFF & Skrillex - TBA
Roc Marciano - Marci Beaucoup
Roc Marciano & Alchemist - TBA
Schoolboy Q - Oxymoron
Souls of Mischief & Adrian Younge - There Is Only Now
Spice 1 - Hater's Nightmare
Swizz Beatz - Haute Living
T.I. - Trouble Man: He Who Wears the Crown
The Roots - & Then You Shoot Your Cousin
The Throne - Watch The Thone 2
Twista - The Dark Horse
Waka Flocka Flame - Flockaveli 2
Wiz Khalifa - Blacc Hollywood
Wu-Tang Clan - A Better Tomorrow
XV - The Kid with the Green Backpack
Yelawolf - Love Story
Yelawolf & DJ Paul - TBA
YG - Freshman on Campus
Young Dro - High Tymes
Facebook
Google+