Free Download: MMG – "MMG Priorities Vol. 1″ Mixtape
Rick Ross' Maybach Music Group releases Volume 1 of their "MMG Priorities" mixtape series.
Hosted by DJ Scream, "MMG Priorities Vol. 1" sees the MMG roster team up to release remixes and previously unreleased music.
Everyone from Rick Ross, Wale, Stalley, Swiff Epics Meek Mill, Rockie Fresh and Gunplay are all featured. Outside appearance include Lil Wayne, Diddy and J. Cole.
Below, you will find all the relevant information you need for MMG's latest project, including the stream and download.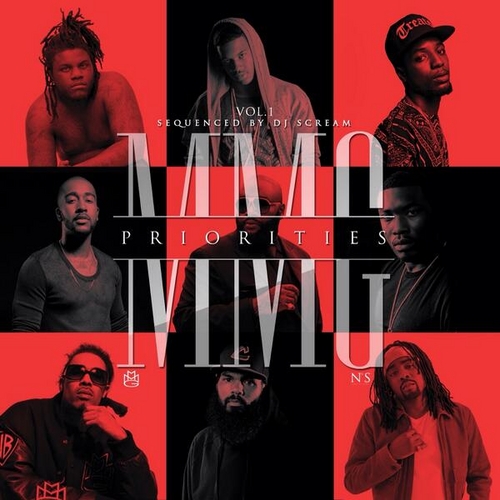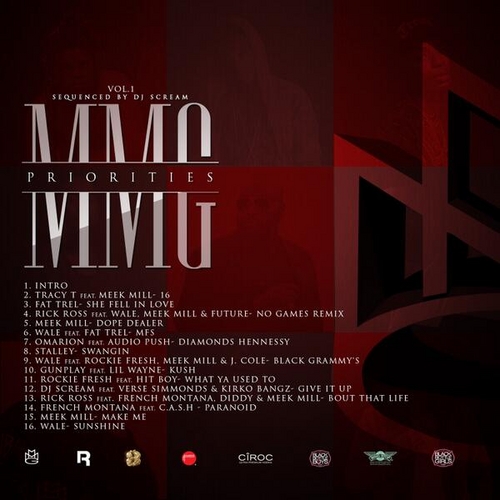 1. "Intro"
2. Tracy T f. Meek Mill "16"
3. Fat Trel "She Fell In Love"
4. Rick Ross f. Meek Mill & Future "No Games Remix"
5. Meek Mill "Dope Dealer"
6. Wale f. Fat Trel "MFS"
7. Omarion f. Audio Push - "Diamonds Hennessy"
8. Stalley - "Swangin'"
9. Wale f. Meek Mill, Rockie Fresh & J. Cole "Black Grammys"
10. Gunplay f. Lil Wayne "Kush"
11. Rockie Fresh f. Hit-Boy "What Ya Used To"
12. DJ Scream f. Verse Simmonds & Kirko Bangz "Give It Up"
13. Rick Ross f. French Montana, Diddy & Meek Mill "Bout That Life"
14. French Montana f. C.A.S.H. "Paranoid"
15. Meek Mill "Make Me"
16. Wale "Sunshine"
Facebook
Google+