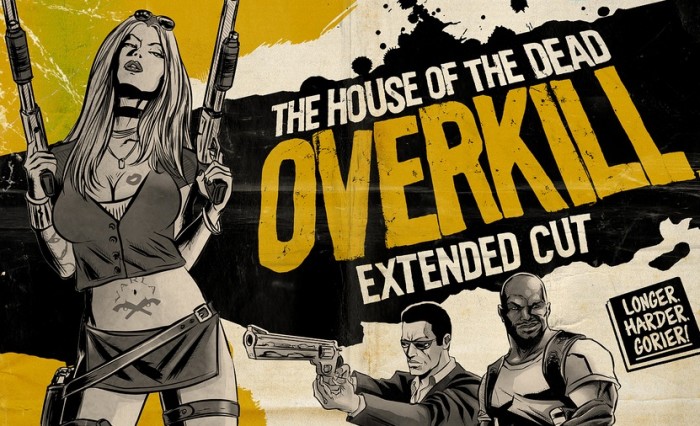 The House Of The Dead: Overkill Coming To The PS3 With Move & 3D Support
Take your kids inside the house, lock all doors and board the windows, House Of The Dead: Overkill is coming to the PS3!  Originally released for the Wii in 2009, Overkill was a fantastic on-rails shooter which featured more F-Bombs than Mc'Nulty at a crime scene (Link NSFW). In fact the game was so vulgar in the audio department that it actually holds a Guinness World Record for being "the most profane video game in history", I'll let you decide whether that's a good or bad thing.
The PS3 version of the game (or "Directors Cut") will feature Playstation Move support, HD/Stereoscopic 3D visuals and a host of other enhancements listed below. The game is currently en-route for a late October release, I personally can't wait!
List of PS3 exclusive features:

PlayStation Move and Sharp Shooter compatible
OVERKILL fully remastered – available in high definition, with stereoscopic 3D for the first time ever
Extended with 2 additional levels not featured in the original game
Exclusive crossbow weapon
New baby mutant type
New Hardcore Mode – mutants can only be killed with headshots
New Classic Mode – play through the entire game using only the AMS Magnum
Exclusive Missing Reel – an extended boss fight with "Mother" in "OVERKILL", the game's final level
Online leaderboards to track high scores and player statistics
Collectibles to grab throughout all levels to unlock bonus materials; comic pages, music tracks, 3D models and 2D artwork
New PlayStation Trophies to unlock
Improved boss fights in all levels
New and improved cutscenes using motion capture
And more still to come
Facebook
Google+