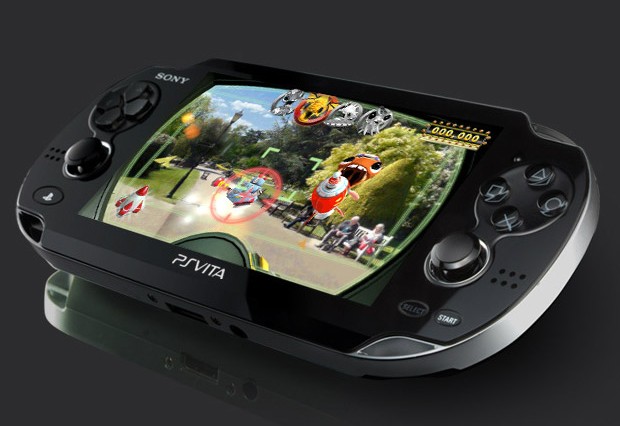 Sony Reveals List Of Playstation Vita Titles In Development
Along with the revelation of Vita's Japanese date comes this list of games to look out for.
We still don't have a western release date for Playstation Vita yet, but at Tokyo Game Show Sony confirmed a December 17th release date for Japan. Along with this announcement Sony has released a list of 70 games to look out for within the first six months of Vita's release. As you can see many of these just have generic working titles, but by looking at the company that's making them you can gage whether to be excited for the game or not. Take a look at the list below and let us know what sparks your interest, as you can see the newly announced Final Fantasy X re-master is included.
ANIME ACTION (Working title) (NAMCO BANDAI) – ACTION
AR COMBAT DigiQ (Konami) – Simulation
ASPHALT : INJECTION (Konami) – Racing
Baseball (Konami) – Sports
Battlefield of Maidens 2nd (SystemSoft Alpha Corporation) – strategic simulation + adventure
DJ MAX TECHNIKA PORTABLE (Working Title) (CYBERFRONT) – DJ SIMULATION
DRAGON'S CROWN (Ignition Entertainment) – Action RPG
Daito Giken Official Pachi-Slot Simulator Series (PAON Corporation) – Pachi-Slot Simulator
Emergency Escape Adventure Trust or Betrayal (Tentative) (CHUNSOFT) Adventure
Escape (Sony) – Survival Stragtegy
FIFA (working title) (EA) – Soccer
FINAL FANTASY X (SQUARE ENIX) – RPG
GRAVITY RUSH (Sony) – Action Adventure
Ginsei Igo (SilverStarJapan) – Table
Ginsei Shogi Huun Ryuuko Raiden (SilverStarJapan) – Table
Gundam Franchise (Working title) (NAMCO BANDAI) – ACTION
Hello Kitty to issho block crash V (DORASU) – Block Crash
Jumpin' (Working Title) (Railfan Holdings) – Jump action
Jurassic HUNTER (Working title) (Digital Works Entertainment) – action
LUMINES (Ubisoft) – Music Puzzle
LittleBigPlanet (Sony) – Action
Little Busters! Converted Edition (PROTOTYPE) – Adventure Game
MAH-JONG FIGHT CLUB
MALICIOUS (tentative) (ALVION) – ACT
MAPLUS PORTABLE NAVI 4 (Working Title) (Edia) – NAVIGATION
METAL GEAR SOLID HD EDITION (Konami) – Espionage Action
Marjong Haoh (Mainichi Communications) – Table
Moe Moe Great War Modern Version ++ (SystemSoft Alpha Corporation) – strategic simulation + adventure
Monsters Rising (Tentative Title) (IDEA FACTORY) – Card Game
NINJA GAIDEN Ó (Tecmo Koei) – ACTION
New Action-Adventure game (Working Title) (Marvelous Entertainment) Action-Adventure game
New Action RPG (Working Title) (Marvelous Entertainment) – Action RPG
New Fantasy RPG (Working Title) (Marvelous Entertainment) – Action RPG
New RPG title (LEVEL-5) – RPG
New Simulation RPG (Working Title) (Marvelous Entertainment) – Simulation RPG
New shooting (CAVE) – shooting
New title (GUST) – New genre
Next Education [English Grammar] (Media5 Corporation) – Education
Next Education [TOEIC TEST] (Media5 Corporation) – Education
Next Education [Test preparation for certified administrative procedures specialists] (Media5 Corporation) – Education
No title (AQUAPLUS) – Dungeon PRG
No title (KAGA CREATE) – Adventure Game
No title (KAGA CREATE) – Shooting Game
No title (MAGES) – Adventure Game
No title (POLYGON MAGIC) – Android Communicator
Oh to Maoh to Nananin no himegimi tachi – shin ohsama monogatari- (Konami) – Role Playing
Pachi-Para Series (IREM SOFTWARE ENGINEERING) – Pachinko
Persona4 The GOLDEN (Index Corporation / Atlus) – RPG
RPG (Working Title) (FURYU CORPORATION) – RPG
RPG (Working Title) (Rideon Japan) – RPG
Ragnarok Odyssey (GungHo Online Entertainment) – Action
Rayman Origins (Ubisoft) – Action
Reality Fighters (Sony) – Fighting
SRPG (Working Title) (ALPJA) – Simulation RPG
STARSTRIKE DELTA (Sony) – Shooting Game
STREET FIGHTER X TEKKEN (CAPCOM) – Fighting
SUDOKU by Nikoli complete edition (HAMSTER) – Corporation Puzzle
SUMIONI (ACQUIRE) – INK ACTION
Saikyo Todai Shogi (Mainichi Communications) – Table
Sangokuhime (SystemSoft Alpha Corporation) – strategic simulation + adventure
Sengokuhime 3rd (SystemSoft Alpha Corporation) – strategic simulation + adventure
Shin Megami Tensei series (Index Corporation / Atlus) – RPG
Shinsei Zenkoku Taisen Version (Konami) – Mah-Jong
Shirotsuku (CAVE) – Simulation
Slotter Mania (V DORASU) – Slot Simulation
Soccer (Konami) – Sports
Sound Shape (Sony) – Action / Music Creator
Super Monkey Ball (working title) (SEGA) – Puzzle Game
Super Robot Taisen Franchise (Working title) (NAMCO BANDAI) – TBD
TBA (GungHo Online Entertainment) – Action
TBA (GungHo Online Entertainment) – Action Puzzle
Tales of Innocence R (NAMCO BANDAI) – RPG
WipEout2048 (Sony) – Racing
Ys -Foliage Ocean in CELCETA (Nihon Falcom Corporation) Action RPG
ZONE OF THE ENDERS HD EDITION (Konami) – High Speed Robot Action