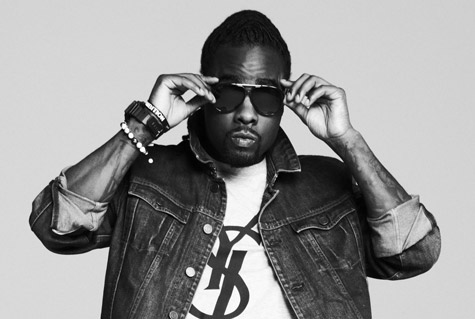 Wale Blessings & Too Much Talk(Freestlye)
Get warmed up for Wale's new mixtape, Forlarin by listening to a couple of brand new freestyles.
[soundcloud url="http://api.soundcloud.com/tracks/71983269" params="" width=" 100%" height="166" iframe="true" /]
Wale has steady been on his hustle consistently dropping new material in preparation for his upcoming much anticipated mixtape Forlarin. This week, the MMG emcee dropped a new freestyle to the single "Too Much Talk" and a new track titled "The Blessings". This upbeat, flossing LG-produced track has the rapper in a celebratory mood spitting about his success and accomplishments through his ambitions and forgetting about the haters. The hot beat is only complimented by the DC lyricist's quick witted, pun-filled rhymes. Be sure to check out the leaks below and make sure to stay tuned for his mixtape dropping just in time for the season, this Christmas Eve.
[soundcloud url="http://api.soundcloud.com/tracks/71646887" params="" width=" 100%" height="166" iframe="true" /]