Hip-Hop's Twitter Response To Kendrick Lamar's Verse On "Control"
Kendrick Lamar set the Hip-Hop world a-light with his memorable verse from Big Sean's "Control" track.
He set down the challenge to what seems like half of the industry by proclaiming to be kings of both coasts and says he wants to murder rappers such as Big K.R.I.T, Drake, Pusha T, Mac Miller and more. He even went after the artists he was collaborating with on the "Control" track!
Ever since the track with Big Sean and Jay Electronica dropped, everyone has been discussing the possible outcome of this bold move by the Compton rapper.
Below, you will find the responses from the Hip-Hop industry:
Joe Budden and Styles P. Have Words...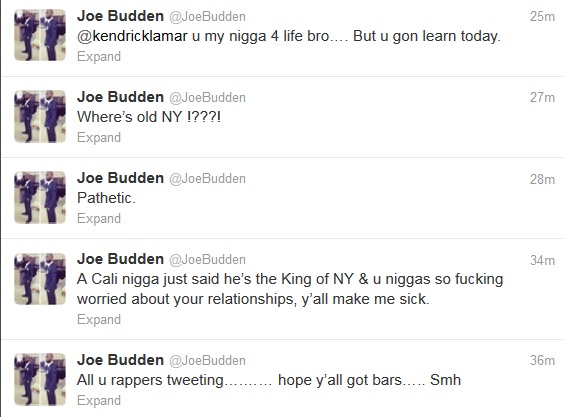 @therealstylesp he called out everybody. U included.

— Joe Budden (@JoeBudden) August 13, 2013
@therealstylesp u sound mad about something… u know my #, type the threats to a nigga that give a fuck. — Joe Budden (@JoeBudden) August 13, 2013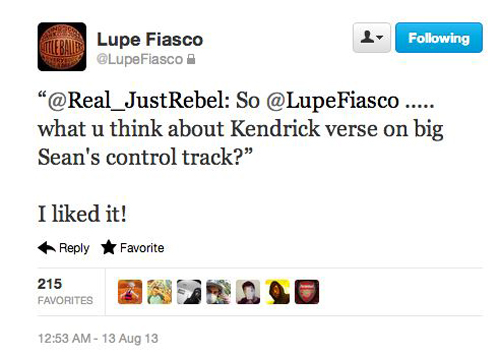 New York Radio Personalities Respond...
People That Were Called Out Respond:
So Kendrick has certainly stirred up quite the reaction and most of those tweets are only the tip of the iceberg. It has caused rifts, motivation and fully booked studios.
What are your reactions to the verse? Who do you think will respond in the form of a record? Let us know in the comments section below.
Facebook
Google+