Hello Gamers,
Here are PlayStation's recent updates for Freedom Wars with a new mission to take on. Also some featured games such as Apotheon and Nano Assault NEO-X. Finally, the panel lineup for the PlayStation Experience event in December! Make sure you guys are check these out to know whats up in gaming!
Freedom Wars: Special Operations Start Today
Fellow sinners,Sony Computers Entertainment of America wants to be the first to say that they're been completely overwhelmed by all of the love for Freedom Wars since we they launched last Tuesday – SCEA can't say thank you enough. Reviews have been great, the online battles have been intense, and SCEA had the pleasure of fighting alongside some of the most amazing Sinners ever imagined. SCEA says "it's hard to believe how many of you are already at CODE 7 and 8".
But what's left to challenge you after you've reached CODE 8? What kind of extra-tough challenges are there to keep you busy once your Panopticon is at the top of the charts? SCEA introduces the downloadable "Special Operations", extra difficult missions meant only for the highest-level teams out there, rotating in and out on a daily basis.
"But what's in it for me?" you might ask. What if SCEA told you that certain rare resources will only be available to those who complete these Special Operations? That the key to completing that weapon you've dreamed of lies within one of these extra difficult missions? Tempted? SCEA hopes so, because that's exactly what's at stake here. Co-op is highly recommended due to the extremely difficult nature of these missions, so get your friends ready to help you out, because trust me, you'll need them.
Without further ado, here are the mission types that you can expect to encounter, available now:
Special Operations (beginning Nov. 7th)
Sunday
XX300: Liquidation
XX301: Liquidation
Monday
DS306: Liquidation
DS309: Citizen Reclamation
Tuesday
FT303: Liquidation
CT308: Citizen Reclamation
Wednesday
DS304: Liquidation
GO310: Citizen Reclamation
Thursday
DS306: Liquidation
DS309: Citizen Reclamation
Friday
FT303: Liquidation
CT308: Citizen Reclamation
XX305: Liquidation
FT307: Liquidation
Saturday
DS304: Liquidation
GO310: Citizen Reclamation
XX305: Liquidation
FT307: Liquidation
A few things to note about the Operations:
Distribution time for each day's Special Operation(s) is scheduled between 7:00AM ~ 6:59AM PST. So every morning, get ready for a new challenge!
Which operation, and the amount of operations that are available will differ depending on the day and week. The above chart lists all of the potential operations for a particular day, but you'll need to keep checking back each week to see exactly what's available!
Retribution Operations will also become available at irregular times during the week, so look out for them!
Whether you succeed or fail, you can challenge the Special Operations as many times as you like during the distribution period each day. Give it your all!
So how do you access the Special Operations?
1.) Start by updating the Citizen's Voice by hitting the Select button from inside your Cell.
2.) Once you connect online and update the Citizen's Voice, you can obtain operations by selecting "Request Special Operations" from the Window on Liberty.
3.) You can then participate in the operations by selecting "Special Operations" from the Contributions Directory on the Personal Responsibility Portal (Start Menu).
Please also keep in mind that it is necessary to connect to an online environment in order to obtain the operations, and after you're completed or failed the operation, you can follow the above steps once more to access the operation again if you wish.
That's it for now! Check PlayStation Store each week for new DLC, and good luck reducing that sentence! For the Greater Good!
---
PlayStation Experience: 20 Panels Confirmed
PlayStation's big PlayStation Experience community event is all set to kick off in Las Vegas on December 6th and 7th! If you show up (and you'd better!!!), Fans will get an exclusive chance to play a big lineup of 2015 games including Dying Light, Battlefield Hardline, Tearaway Unfolded, and the one PlayStation's most excited for, Mortal Kombat X (FATALITY).
Fans also get a front-row seat for some big announcements, and a chance to pick up exclusive merchandise from your favorite studios and publishers. So far, so good!
Then there are the developer panels, which PlayStation revealed this week. PlayStation's still finalizing the exact schedule, but approximately 20 developer-level panels are in store for PlayStation Experience attendees starting December 6th:
Actors and Their Voices: Casting Characters
Story, Voice-Over, and Performance Capture bring PlayStation games to life. See how it works, from the casting calls, to directing sessions, to the final product. PLUS: a live voice-over session where attendees can recreate scenes from God of War and The Last of Us! Featuring voice-over actors from The Last of Us – Ashley Johnson and Troy Baker, and more panelists to be announced soon.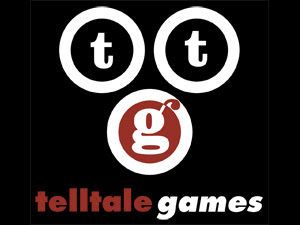 Choice Matters – A Telltale Games Panel
Telltale Games is at the forefront of the renaissance of adventure games. They gave us the award-winning The Walking Dead and The Wolf Among Us, and now bring us two new series: Game of Thrones, and Tales from the Borderlands. Their games are about making choices, and then living with the consequences. In this special panel, YOU will choose the questions, determining the fate of a small band of plucky Telltale crew members, as they discuss the past, present, and future of Telltale and adventure games.
Far Cry 4: From the Developer's Mind to the Gamer's Imagination
Get a rare behind the scenes look at how Far Cry 4 came to life, and an exclusive peek at what's coming next. Watch our panelists discuss building the open world Kyrat to be the ultimate "Anecdote Factory" and see some fan-created moments that were so amazing they even surprised the developers.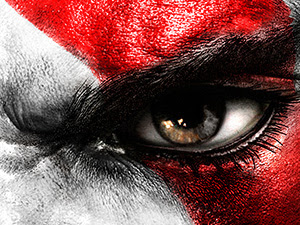 God of War Retrospective
Join Santa Monica Studio's legendary team of one of PlayStation's most iconic franchises as they talk about the original development and inspiration behind God of War and the creation of Kratos and his origins. Hear never-before-told stories and kick-off the 10-year anniversary of God of War. Panelists to be announced soon.
Good vs Evil in F2P Game Design
PlayStation Free-to-Play developers take the stage to discuss their approach on game design, and how they keep their games fair, balanced and NOT pay to win.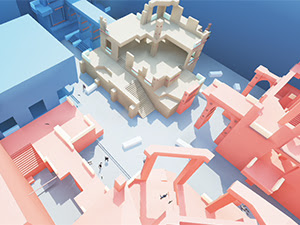 How to Become a Game Designer (or How to Consider It)
It's the first job every gamer wants (or at least thinks they want). Learn from game industry veterans what it takes to become a Game Designer and what it really means to design a game. Join an unflinching conversation about the labor of love that is game design. Featuring Doug Holder (Game Designer, Naughty Dog), Quentin Cobb (Game Designer, Naughty Dog), Parker Hamilton (Game Designer, SuckerPunch), Ramone Russell (Game Designer, San Diego Studios), and Massimo Guarini (Game Designer, Ovosonico).
Inside the Dev Studio
World Wide Studios longtime members who have been a part of creating some of the greatest signature franchises that defined PlayStation eras – The Last of Us, God of War, LittleBigPlanet, Gran Turismo, Killzone, MLB The Show – talk about the history of the gaming industry, the rise and fall of concepts, and tell incredible behind the scenes stories. Featuring Neil Druckmann (Naughty Dog), Cory Barlog (Sony Santa Monica), Nathan Fox (SuckerPunch), Pete Smight (Sony Xdev), Dylan Cuthbert (Q-Games), and moderated by Scott Rohde (SCEA WWS).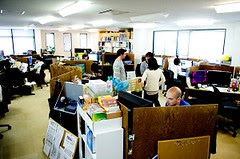 It Came to Japan! Working in the Japanese Game Industry
Find out what it takes to work in the gaming industry in Japan. Developers come together to chat about working in Japan and how to get started in the industry there. Featuring Jake Kazdal (17-Bit), Dylan Cuthbert (Q-Games), Massimo Guarini (Ovosonico), and Brad Douglas (SCEI).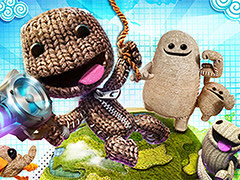 LittleBigPlanet Retrospective
What did it take to bring LittleBigPlanet to the next generation of consoles? Learn about how Sumo Digital brought new ideas and concepts to the franchise and find out what's next for Sackboy and friends.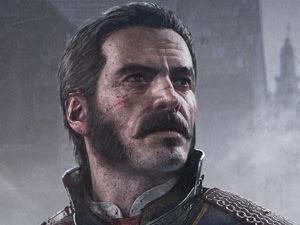 Music Magic: How Your Favorite Game Soundtracks are Made
Music provides emotional depth, kineticism, and tone for PlayStation games. Listen and learn as SCEA Music Supervisors and Composers take you through their unique and varied musical scores. PLUS: An exclusive debut from the score for The Order: 1886. Panelists and special guests to be announced soon.
Modeling Nathan Drake: Bringing an Iconic Character to the PS4
Discover the process of making iconic treasure hunter, Nathan Drake, come to life for the PS4. From concept art to 3D model to the trailer you watched at E3 2014, go behind-the-scenes to learn how characters are built the Naughty Dog way. Featuring Frank Tzeng, Yibing Jiang, Colin Thomas, Ryan Trowbridge, and Ashley Swidowski.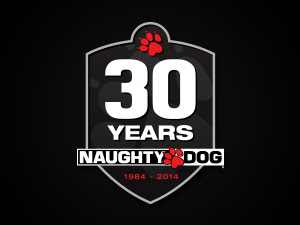 Naughty Dog 30th Anniversary
The creative minds behind Crash Bandicoot, Jak and Daxter, Uncharted, and The Last of Us have prepared a full-length 30th anniversary video detailing the history of Naughty Dog.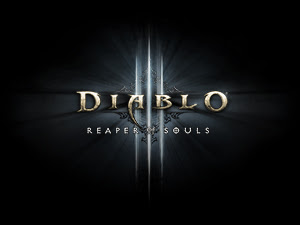 Pick Up and Slay: The Journey of Diablo III to PlayStation 4
Join key developers behind Diablo III: Reaper of Souls – Ultimate Evil Edition as they discuss bringing a beloved PC classic to PlayStation 4 and what lies in store for the future. The team will discuss the challenges they faced, the origins of the Nemesis system, and how the PS4 version of the game influenced and evolved the PC version of Reaper of Souls.
Prototype to Product from Santa Monica External Development
Indie developers showcase inspirational prototypes behind their games and the process of evolving such prototypes to the final product that we all enjoy on PlayStation. Panelists to be announced soon.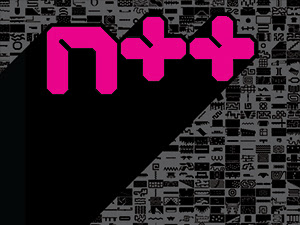 Putting the Plus Plus in N++
The Metanet Software team talk about what it takes to make a modern platformer and everything that makes N++ special, including the level editor and the ability for players to make and share their own levels.
Salt and Sanctuary: A Love of Darkness
Why make videogames? This is a question we get asked a lot, and the most crucial answer at the heart of everything comes down to one simple fact: we, like you, are massive fans. Take a journey with us through years of studio history and videogame culture as we celebrate those of us bold, brave, and fearless enough to let their creative works be driven by pure, exuberant fandom.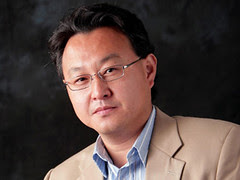 Story Time
It's time to get intimate. Participate in an AMA (Ask Me Anything) with some of the leaders of PlayStation. Featuring Shuhei "Shu" Yoshida, Adam Boyes, and Scott Rohde.
Storytelling in Video Games – An Ever Evolving Model
Some of World Wide Studios's biggest storytellers come together to discuss the different angles each comes from when approaching how to tell a story and how to connect with the audience. Featuring Neil Druckmann (Naughty Dog), Tim Schafer (Double Fine), Rex Crowle (Media Molecule), Ru Weerasuriya (Ready at Dawn), and Until Dawn Creative Director, Raul (Tequila Works).
The Art of Creating Surprise & Discovery in Games
True to its name, the panelists and topic of conversation in this panel will be total surprises! Fans will definitely want to stay tuned to find out what's in store here.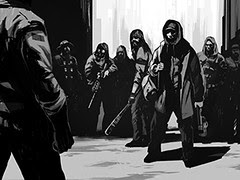 The Last of Us Multiplayer: An Inside Look
Come get an inside look into the development of The Last of Us Multiplayer. Learn how the team solved challenges like making stealth work in a competitive third-person shooter, building the latest DLC, and how new add-ons are conceived, produced, and balanced. Featuring Erin Daly (Lead Multiplayer Designer), Quentin Cobb (Game Designer), Elisabetta Silli (Game Designer), Robert Ryan (Game Designer), and Anthony Newman (Game Designer).
---
Apotheon Coming to PS4 in January 2015
A few months ago Alien Trap Games were excited to announce their partnership with PlayStation and Sickhead Games to bring the Greek Mythology inspired hack em' up Apotheon to PS4. Now,their even more excited because after a whole lot of optimizing, beta testing, bugfixing, and paperwork, Apotheon will finally be launching in January 2015 on the PlayStation 4!
We're just putting the last finishing touches on Apotheon, but soon enough you'll be fighting your way up Mount Olympus, Aspis in one hand, Xiphos in the other.
Speaking of Olympus, in a previously announced article, Alien Trap Games talked a bit about the combat that is at the core of Apotheon. This time, let's shed some light onto the Mountain that makes up the game world itself.
Olympus is, as you're probably aware, the mythical home of the Greek Gods. But in Apotheon, all the Gods have abandoned earth (even the little ones that live in streams, trees, and rocks) and so Olympus has become a pretty crowded place, with Zeus playing host to a lot of displaced divine refugees. Peaceful palaces have turned into bustling marketplaces, squatters have taken up residence in sewers, drunken Satyrs pollute sacred shrines, and armed guards patrol the clouds to keep the peace in the House of Zeus.
Once arriving on the Mountain, you the player can choose to tackle your ascent to the top any way you'd like. There's a lot to explore, and you're free to bring the fight to any of the Gods who reside nearby. Crash Apollo's extravagant party, test your wits against the dangerous forests of Artemis, descend to Hades and back again, or maybe just break into some Agora houses to plunder some shiny Olympian treasure.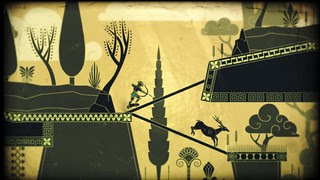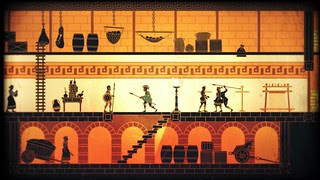 Wherever you decide to go first, there's always a colourful cast of characters to help, hinder, or berate you with full voice acting. Alien Trap Games tried to stay as close as possible when it comes to the mythological roots of Apotheon, even employing a Classic Literature Consultant to make sure we don't screw anything up too badly.
But don't worry, if you don't know who or what the Aloadae Otus and Ephialtes are, and why exactly Ares is so mad at them, we've got plenty of cool quotations from the ancients themselves to keep you in the loop (the Aloadae were two giant sexy men who kidnapped the god of war and stuffed him into a little bronze jar for an entire year). Greek Mythology is really weird, and we had to prove we didn't make any of this stuff up.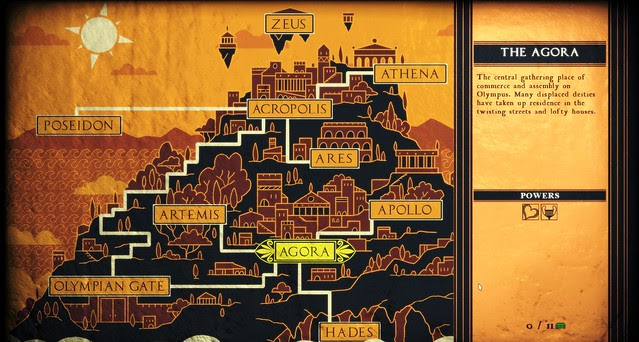 ---
Nano Assault NEO-X Hitting PS4 on November 11th
Extreme arcade action! A fresh sci-fi setting! Two-player split-screen! A pounding soundtrack!
That's all in Nano Assault NEO-X, Shin'en Multimedia's PS4 debut game. Shin'en Multimedia has been doing action games for 15 years. All that experience went directly into creating the companies latest game, and their really looking forward to the reactions of PS4 owners.
What's in it? Blast viruses in a microscopic world. Battle gigantic boss creatures. Collect credits to upgrade your ship with powerful weapons to survive. Collect the B-O-N-U-S letters to enter the bonus round for quick extra credits.
The best thing about Nano Assault NEO-X is the microscopic cellular world for you to explore. Ever looked through a scanning electron microscope? That's the game world. You traverse the outer hull of cells and fight infections in twin-stick, shooter style. Sound exciting? It really is!
Shin'en Multimedia is quite proud of the look and feel of that world. Super smooth 60 frames per second gameplay, 1080p visuals, 7.1 surround sound, non-stop action, hyperspeed bonus rounds, gorgeous light effects, two-player co-op, and much, much more, make Nano Assault NEO-X without a doubt the best action game we ever created.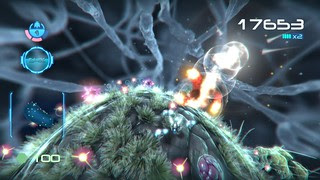 Also, you can upgrade your vessel with up to four satellites. Pause the game anytime and change the position and shooting direction of your satellites to your liking.
Shin'en Multimedia has put a lot of work into creating a simple yet deep scoring system, because comparing your scores with friends and other players online is what makes arcade shooters great fun to play. There are online rankings for all levels, so you can post your high scores for the world to see.
There you have it guys!
Don't miss out!