You may not recognize the face but you've surely heard his voice. Over the last ten years, Khary Payton is basically the Cyborg of our generation (sorry Ray Fisher). Voicing over a plethora of animated and video game characters, Payton's next project is starring on AMC's The Walking Dead as Ezekiel.
The Koalition had a chance to meet Payton to discuss his expansive vocal abilities.
No matter what people say, acting is a tough business to break into. Some people go years without any luck while others are lucky enough to find work after a handful of auditions. Then there's Payton, whose charm and personality seeps through. People want to work with him, not because of his versatility, but because he truly gives a genuine performance.
"It was my first voice over audition in Los Angeles, so I was just really playing myself. Being maybe a little more exuberant than I am all the time. But I am kind of loud and a kind of goofy. So to keep it fresh, I got to keep my life fresh. I just started going on more hikes, I've been meditating for a while now. So I keep it fresh. Keeping it fresh for me, as Cyborg, it's just really your life's journey. I want to have a good time every time day. There's always different ways of playing him. You know? Even with silly and funny characterizations, they're slightly different. Cyborgs are different from each other, Ultra Mega Cyborg is different from Batman Unlimited, which different from Injustice: Gods Among Us; it's more serious. So I get to play different aspects of myself."
When it comes to building a character, many actors draw inspiration from various sources. However, sometimes actors just look deep within themselves and that's all that's needed. In Payton's case, his passion for life and uplifting attitude fuels his acting choices.
"Man, I'm just doing me. I'm gonna tell you, when it comes to Cyborg, I'm literally just doing me. There are other characters that I may take certain characterizations from other people but Cyborg is all me. Sometimes I'm in a booth by myself but for others I'm always with other characters, with other actors, which is always better. I always like bouncing off others."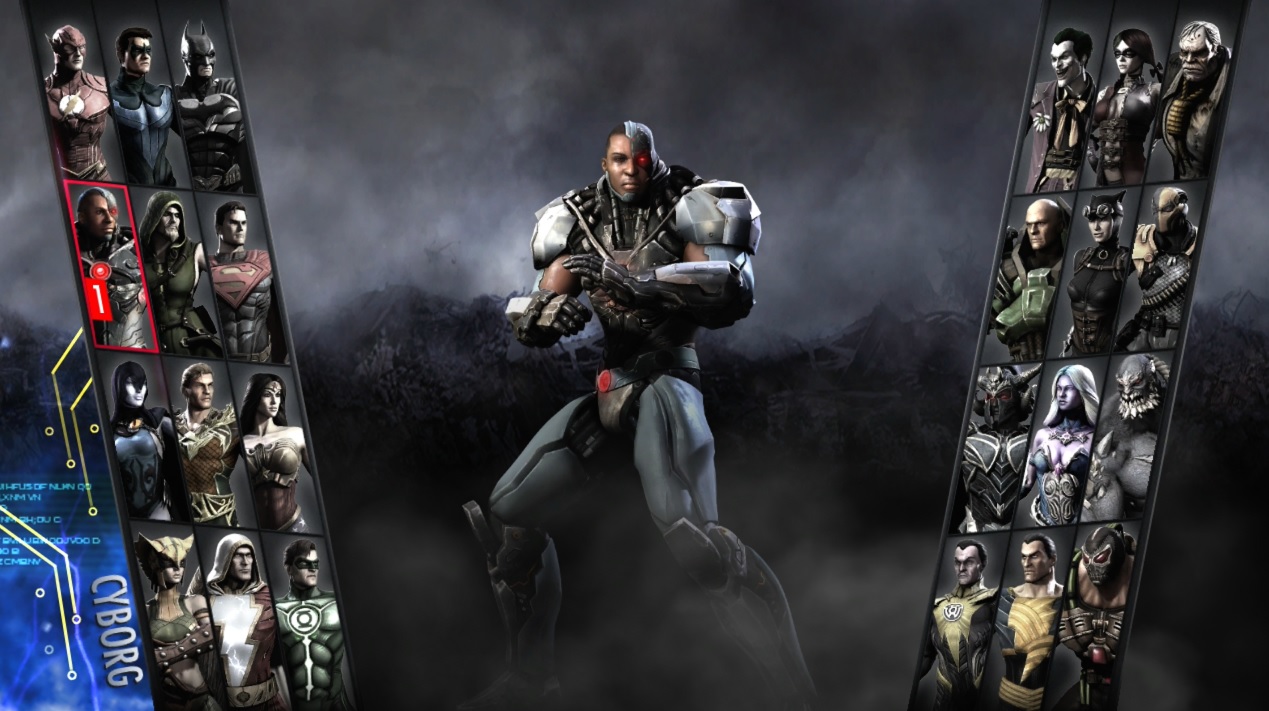 When it comes to processing a script, Payton often goes with his gut reaction. It's all about what feels right for the character. What would the character do compared to what would the actor do.
"The script sets the tone and I kind of take the lead from there. I take it down if I drop it down to a little more serious or sillier. But honestly, every time I'm doing it, I'm winging it. I'm winging it. I'm feeling–I read it and I try to get a feeling for it. Maybe winging it is taking it a little too far, but I've been doing it for a while but it's hard to articulate. You know? It really is more of a feeling and a mood that I try to go for. I do a lot of different characters and my voice changes but I'm not necessarily trying to change the timbre of my voice. I'm more trying to get the essence of the character and they tend not to sound alike."
While TV shows like The Walking Dead can allow for improvisations, animation is a bit more restrictive. However, when Payton does get a chance to "let loose" it can shape the dynamic of the scene.
"I don't know about collaborations, we cut up a lot between takes. That actually lead to the energy of the takes that we do. A little less improvisation for Lego because the animation takes a long time to come back, so we try to stick to the script a little bit more. However, for other shows that I do, I get in trouble for going off script. They're like, "Okay, Khary is probably not going to say this line the way that it's written,  so just wait for him finish." I got a reputation, but it's all in fun."
You can catch Khary Payton in AMC's The Walking Dead on October 23rd.