Bianca Belair wrote her story tonight. On the day after her 32nd birthday, she not only won the WWE Smackdown Women's Championship title beating Sasha Banks in her first WrestleMania match that showcased her athletic abilities and her natural-born talents; but she made history in the main event that featured two female African-American wrestlers.
"For the first time ever two Black women have a title match in the main event of WrestleMania," Michael Cole announced just before the start of the match, there's was a sense of joy and pride in the air.
"Thank you to everybody, to God, to Vince, and to Sasha. I'm overjoyed and my heart is full. I'm new to this," she proclaimed minutes after winning the title with a hair whip heard around the world.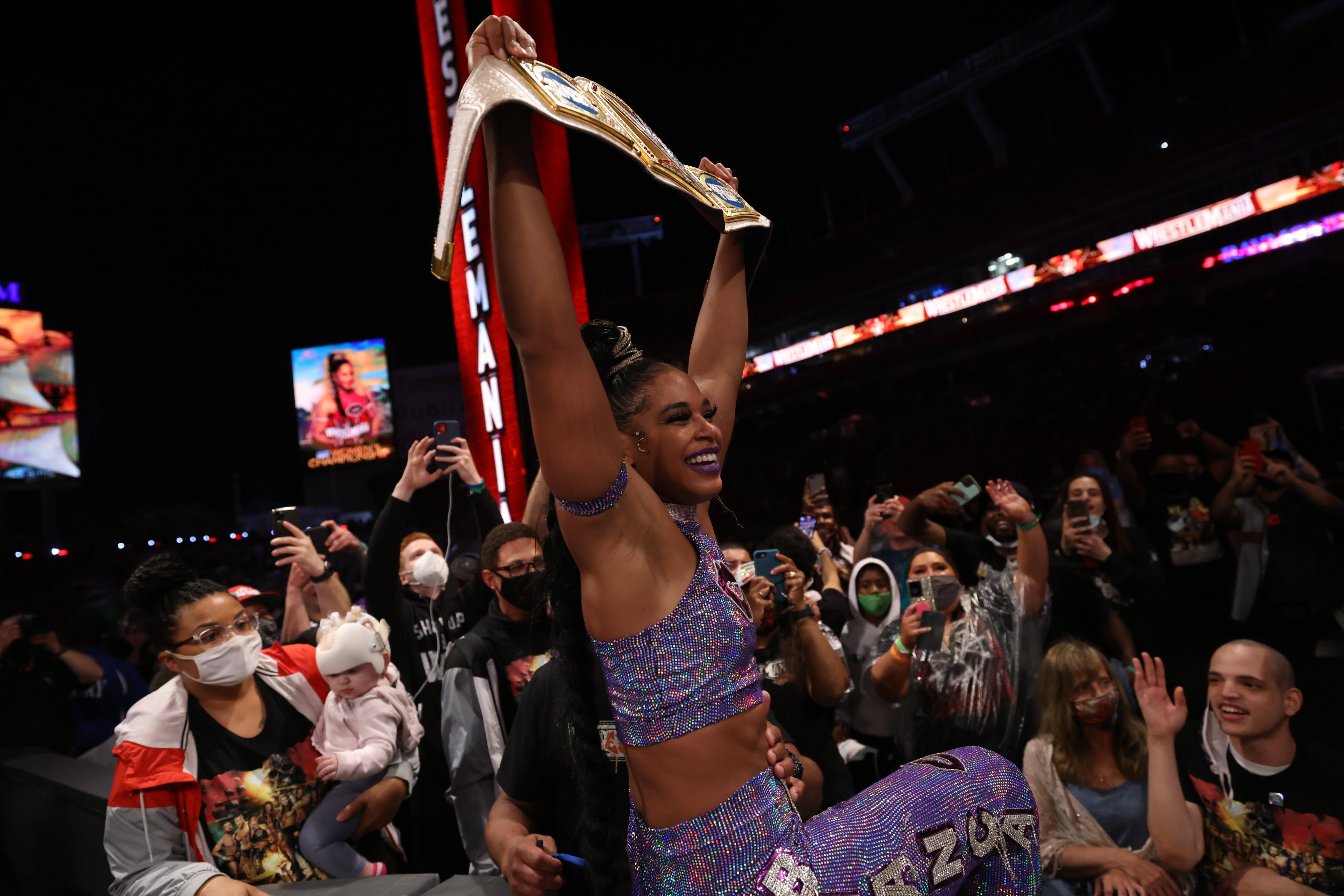 During WrestleMania week, The Koalition spoke with Bianca about headlining on the biggest stage, what the WWE means to her, wrestling in front of a live crowd again, and more.
"It's going to be a huge family reunion with 25,00 people each night. We kept everyone safe by following safety protocol. My family is such a huge part of what I do and they come to all of my big events. Since they haven't been able to come in over a year, it's going to make it a magical two nights. I'm also really excited for Rhea Ripley and Asuka, just because I was in NXT with Rhea and we came on Smackdown together."
Even before the match started, Bianca was overjoyed, with a breakdown in a sea of happiness. "In that first moment, we just felt the moment. We just wanted to stay in the moment. We were creating history. We wanted that moment to fill the air. We took the time to stand in that moment. That moment, in the beginning, is what I'm going to remember for the rest of my life. It's not stated enough that while we put a smile on fans' faces, at that moment the fans put a smile on our faces."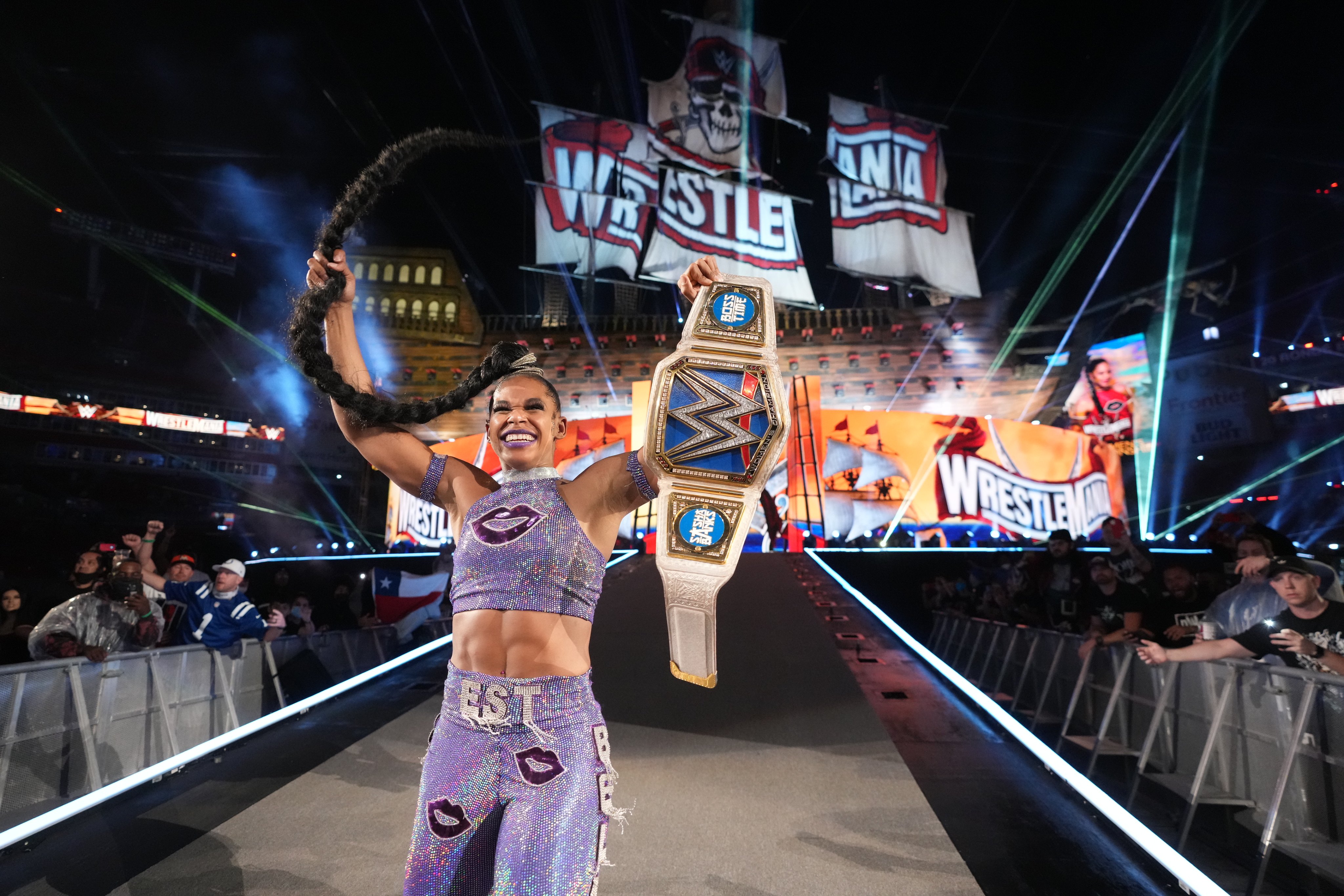 But Bianca's journey to being the EST wasn't easy. As we saw in WWE's Chronicle, striving to be the best nearly broke her but when she found her way back she became unstoppable. "I'm just someone who, no matter how old you get, you should never stop striving to be the best version of yourself. There's always some untapped potential within yourself. There's always some new talent or some new hobby, or some part of creativity that you're not using. I just want to live my life where I have really tapped every talent that GOD has given me. I just want to be the best version of my life. I don't want to be someone who is placed into a box, especially as a Black woman. We are a lot of times forced to pick one element of ourselves and present it as our whole self. I have so many different elements and I want to present myself as a whole. I don't want to be placed into a box. I want to explore every single piece of what I am."
Since Chronicle's airing, Bianca was awarded WWE's biggest opportunity ever. In January, she outlasted 29 other females for nearly one hour to win the Women's Royal Rumble match, earning a Championship opportunity at WrestleMania. With her win breaking the glass ceiling, there are no limits to the heights she can achieve.
"I always knew the importance of performing but especially without a crowd we really had to rely on connecting to people through a television screen. I debuted on Raw, Smackdown and I won the Royal Rumble with no crowd. It's really just depending on your talent, depending on the depth of your character and who you are and trying to get people to feel something. I learned a lot about that and I feel that it made me a better performer."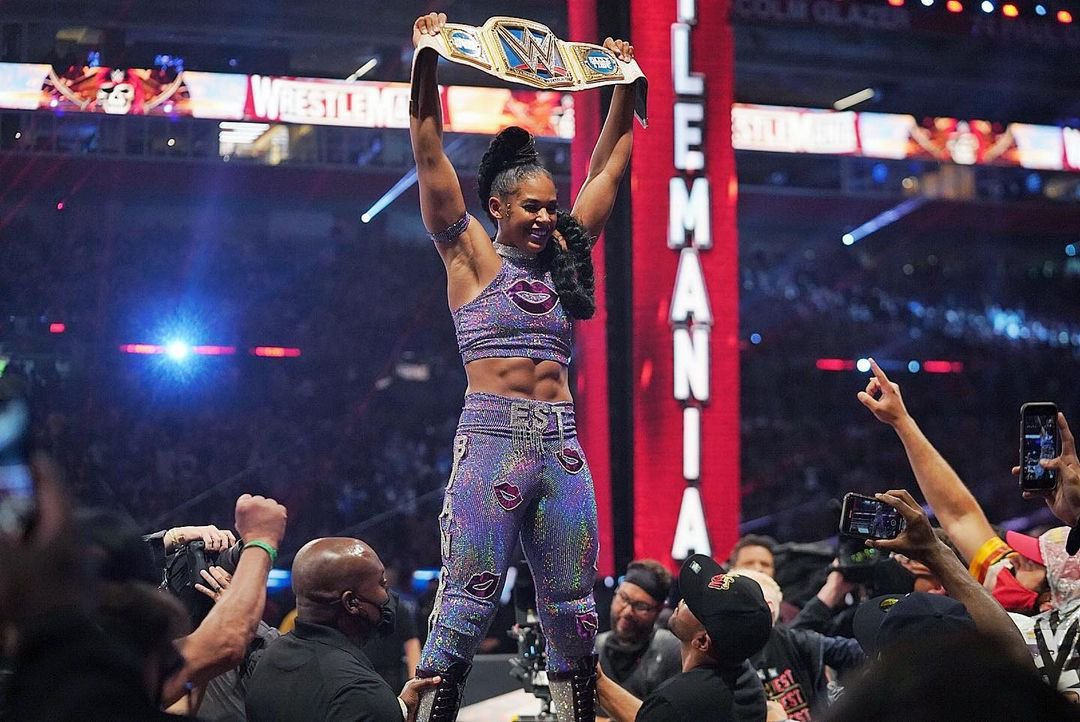 One of the people who always knew Bianca was ready for success is WWE Hall of Famer and executive Triple H who noted, Bianca is "One of the biggest Superstars we've ever seen. When she came in and tried out for us, I don't know that she knew necessarily what we were. She came in and was just this crazy stud athlete, and then you see she's just an amazing person that charisma shines through."
My path to WWE was unique. I didn't know it was a dream until it became reality. But I didn't find wrestling, it found me. But tonight, Bianca prepared differently than before.
"Being the athlete I am, I knew it started with the mental. Sasha is the best and I knew I had to get someone like Sasha banks, I dreamed of getting her since NXT. I had to show her I am the EST. I am the rookie but imagine this rookie being the one to take down Sasha Banks. Sasha is amazing and I cannot get enough. I'm ready for a rematch. I want to cement it. I am the EST."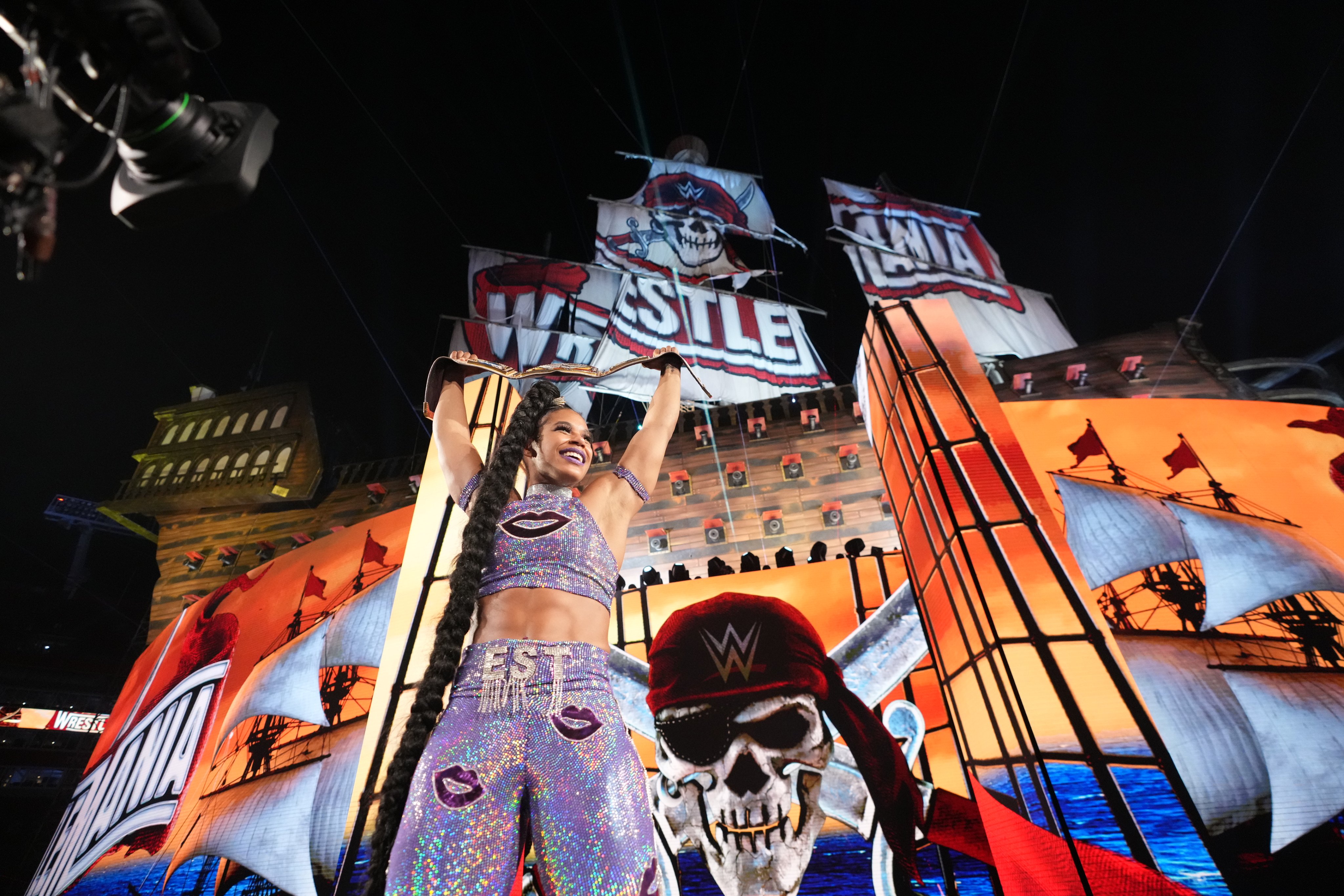 "Winning this title means so much to me, My purpose is inspiring people and touching people, The way you inspire and touch people and they give me so much support and so much love. I see it on social media. You know how it feels to go into the audience and say 'daddy, I did it I did it.' Seeing little girls saying EST is what matters. I'm just blessed. I am so excited."