In recent years, the Dragon Ball Z franchise has been dragged through the mud as far as video games go. There was a long lull of semi-average games until the recently released Dragon Ball XenoVerse released to pretty fair reviews. Now, the franchise aims to take its talents to the handheld market with the upcoming Dragon Ball Z: Extreme Butoden. However, instead of going with the conventional norms of fighting games, Arc System Works is trying to spice things up.
For the upcoming Extreme Butoden, the studio has opted to shift away from 1 on 1 fights and instead incorporate 3 v 3 battles, much like the Marvel vs. Capcom series.
Before starting a fight, players select three fighters to form a team. To make sure all fans are pleased, Arc System Works has packed the game to the brim. Over 100 characters will be playable in this game, with some of them even coming from the brand new movie Dragon Ball Z: Resurrection 'F.' Switching in between fighters is as easy as touching the 3DS screen, and with the addition of 3 v 3 fights, you can now call in players for assist combos.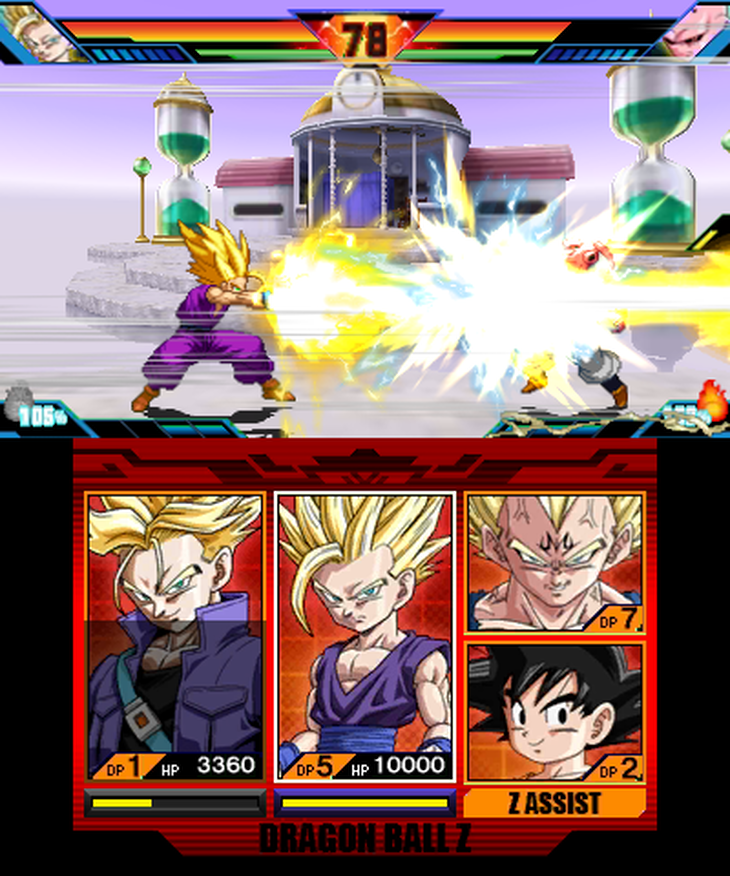 As you might know, most fighting games rely heavily on catching your opponent in a series of combos. Extreme Butoden is no different, but the way you do it most certainly is.
Since this is a handheld game, Arc System Works has strayed away from the conventional methods of "quarter circle forward" or other intricate d-pad movements. Instead, the game seems to borrow from some hack and slash games, and has you initiate and string combos together by pressing the face buttons.
Pressing the Y button five times and pushing the D-pad left, for example, will launch your opponent up into the air, allowing you to string together some other attacks. As far as fighting games go, it isn't extremely innovative, but it does go a long way to help with the tiny layout you're given on a handheld platform.
For those who might not be interested in the competitive side of the game, Arc System has you covered. Included in the game alongside the standard Versus mode are the following:
Z-Story – Play the game as one of your favorite Dragon Ball Z characters.
Adventure Mode – Take on missions across eight regions where you can find gear and companions.
Extreme World Tournament – Become the World Tournament Champion in this extremely challenging mode.
Battle Mode – Select a character and battle against CPU opponents.
Versus Mode – Battle another player via local wireless connection.
Quest Mode – Create, view and trade Guild Cards via StreetPass.
While this is a fighting game at heart, DBZ purists will have a lot to sink their teeth into without having to do any competitive fighting. Streetpass capabilities will keep the game fresh as time goes on, and Z-Story is a must play for any hardcore fan.
In my time with the game, I had a brief chance to check out a mission in "Z-Story," and for fans of the series, this will be the game mode to play. Spanning across the entire story of the Dragon Ball franchise, the game mode puts you into the shoes of the specific characters and lets you play out the television show as you go.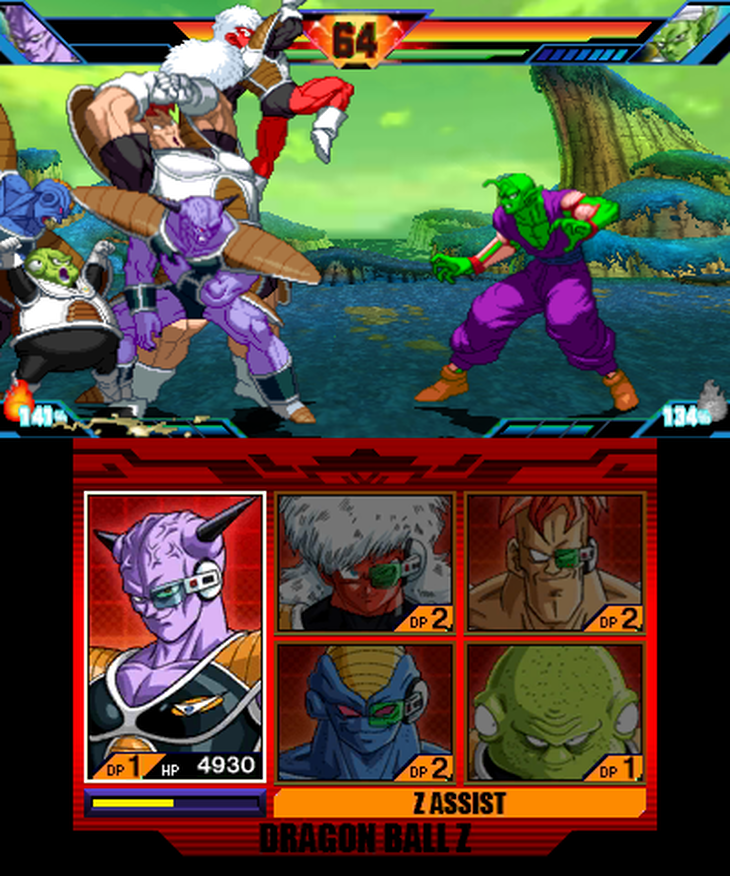 It's surprising what Arc System Works has managed to squeeze out of the 3Ds, as far as looks go. Characters look great, and battles look and run smoothly even when the 3D of the system is turned on, which is a true testament to how the company handles fighting games. In my time playing, I saw no problems in animation, nor did I see any significant bugs or glitches in the way the game operated.
At the end of the day, Dragon Ball Z: Extreme Butoden is an absolute must play for fans of the franchise and for fighting game fans. With combat that runs incredibly smooth on Nintendo's handheld, to an almost complete cast of characters, Extreme Butoden is a shining example that there may be tons of promise left for this franchise.