/// June 1, 2016 | EPISODE 163
Below are the news stories that may not have made the headlines today but are worth reading!
Gamers never die…..
Just like the Games of Our Lives…
/// GAMES FEATURED
/// PS4 Media Player Update 2.00 Adds Accessibility Features, More Formats!
The PlayStation 4's Media Player was updated to version 2.00 recently and, as the patch notes reveal, it adds accessibility features and more formats:
► Accessibility features have been added.
► It now supports more formats. (MPEG2-PS, MPEG4)
Top of Page

/// Blackwood Crossing Launching in 2016 for PS4, Xbox One & PC!
/// 3on3 FreeStyle Beta Launches this Summer ~ PS4!
/// Watch Dogs 2 Seems to be a Safe Bet for E3!
Thanks @Ubisoft for the Watch Dogs 2 gift box. pic.twitter.com/eCIkwoYXA8

— theRadBrad (@thaRadBrad) June 1, 2016
/// Mafia III Collector's Edition Detailed!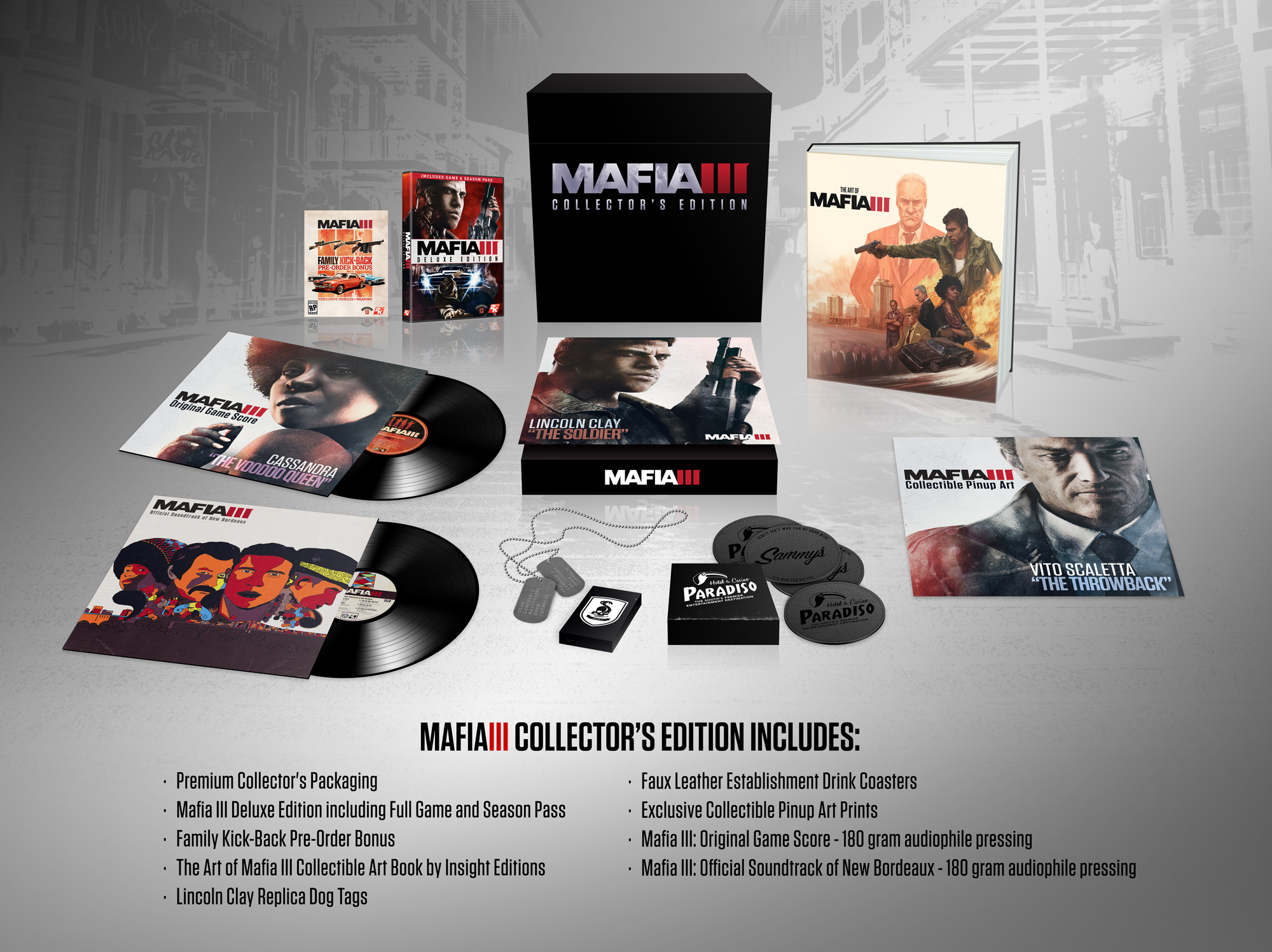 The Mafia III Collector's Edition includes:
• Mafia III: Official Soundtrack of New Bordeaux – 180 gram vinyl pressing featuring some of the 60's greatest hit makers, including Otis Redding & Carla Thomas, Sam Cooke, The Animals, and more. The vinyl is a sampling of the larger in-game soundtrack, that includes an eclectic mix of Rock, Rhythm and Blues, and Pop, all colliding against a backdrop of war, civil unrest, and sweeping social changes that defined the 1960s.
• Mafia III: Original Game Score – 180 gram vinyl pressing of the original game score for Mafia III. Composed by Jesse Harlin and Jim Bonney, two of the industry's great composers, the Mafia III original game score is a Rhythm and Blues inspired tour through a city ruled by organised crime and corrupt officials, and the setting for Lincoln Clay's emotional story of loss and revenge.
• Exclusive Collectible Art Prints – Two lithographs from Playboy and the Alberto Vargas Estate representing a vast collection of art for players to discover in-game.
• The Art of Mafia III Collectable Art Book – A 56-page visual look at the creation of New Bordeaux, a new game world fashioned after New Orleans in the summer of 1968.
• Lincoln Clay Replica Dog Tags – 1960s US military issue replicas. These are the tags of a combat-hardened Vietnam vet fueled by the need for military-grade revenge against the Italian Mafia.
• Faux Leather Establishment Drink Coasters – Representing the Paradiso Casino and Sammy's in-game criminal establishments, these aren't just souvenirs, but symbols of Lincoln Clay's motivations for revenge.
• Season Pass – Future post-release downloadable content bundled at a discount.
Top of Page
 

SECOND HALF
/// Criminal Girls 2 Coming West in September!
/// Harvest Moon: Skytree Village Announced for 3DS!
Natsume, a worldwide developer and publisher of family-oriented video games, unveiled today Harvest Moon: Skytree Village, an all-new Harvest Moon title for the Nintendo 3DS! Harvest Moon: Skytree Village will be one of several Natsume titles playable at E3 2016, taking place June 14th – 16th 2016 in Los Angeles, South Hall booth #513.
With user-friendly tutorials, players will immediately be able to jump into the thick of things, customizing their farm by raising and lowering the land, creating rivers, ponds, and more. Upgraded tools will assist farmers in shaping the land more efficiently, and afterwards they can kick back and relax in their boat to do a spot of fishing! It won't be long before they'll need to weigh anchor to care for their newest herd animal: the Poitou donkey!
Top of Page

/// Xbox One Price Cut is Temporary, Ends June 13
The price of the Xbox One dropped by $50 to $299 for the 500GB model and $319 for the 1TB model yesterday.
Microsoft's Larry Hryb, better known as Major Nelson, has revealed on Twitter the price cut is temporary and ends on June 13th.
The cheapest bundle in the US is $299, €299 in Europe and £279 in the UK.
/// You've Now Reached the End of Games of Our Lives