/// August 31, 2016 | EPISODE 166
Below are the news stories that may not have made the headlines today but are worth reading!
Gamers never die…..
Just like the Games of Our Lives…
/// GAMES FEATURED
/// Titanfall 2 ~ Meet The Titans Trailer!
///
Nvidia is Making Its Own Fallout 4 Mod | Vault 1080!
/// Hitman: The Complete First Season Launches January 31!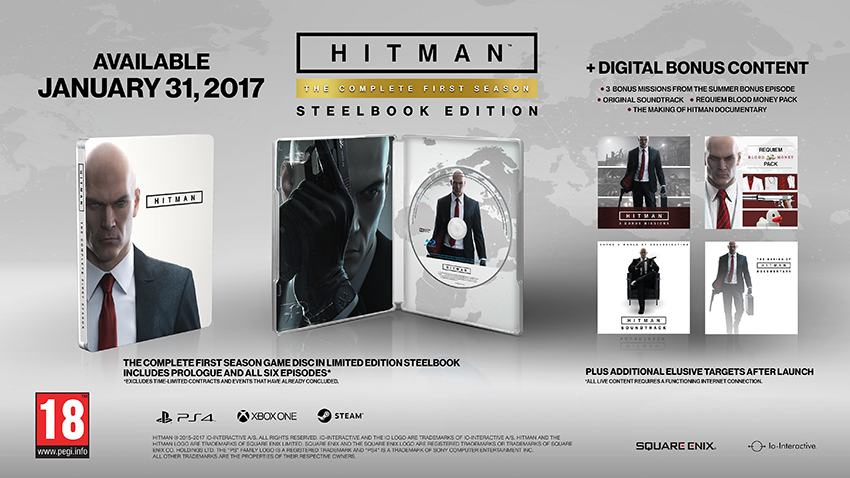 Io-Interactive confirmed today the details of what will be included when Hitman: The Complete First Season which arrives on disc on January 31st, 2017
Included with Hitman: The Complete First Season box is bonus downloadable content:
• 3 Bonus Missions Pack which includes The Icon and A House Built on Sand missions, plus the brand new upcoming Landslide mission.
• Original Soundtrack featuring the original game score
• The 'making of' Hitman documentary charting the journey from showing the game to our fans for the first time before E3 2015, through to the digital launch in 2016
• Hitman Requiem Blood Money Pack which includes the signature Blood Money white suit, white rubber duck and chrome ICA pistol
• The PlayStation 4 version includes the 6 additional exclusive The Sarajevo Six missions
Hitman: The Complete First Season features all of the locations, challenges, opportunities, Escalation Contracts created by the studio and Contracts created by the community. And it will give access to all upcoming Elusive Target live game events taking place after January 31st.
Hitman: The Complete First Season will be available on the PlayStation 4, Xbox One, and Windows PC.
Top of Page
 

SECOND HALF
/// Assassin's Creed: The Ezio Collection Leaked Marketing Material!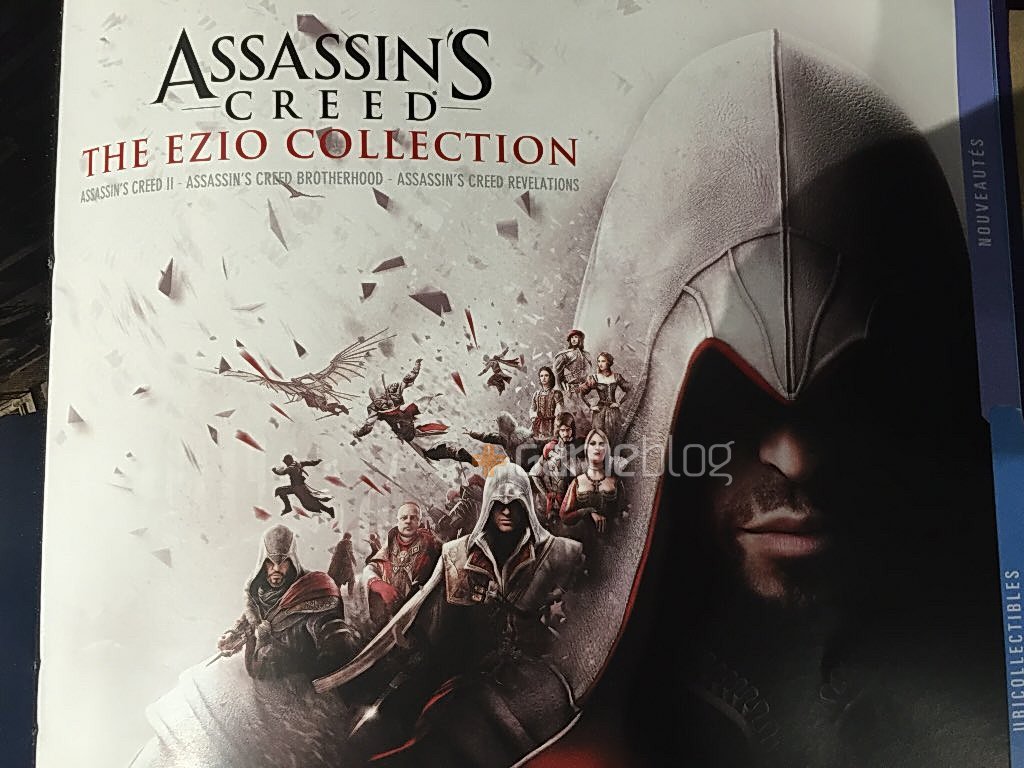 One of Gameblog's sources working in retail sent us a picture that seemingly proves that the Ezio Collection is coming. The collection apparently runs in 1080p/30 FPS, contains all the DLC and the 2 animated movies about Ezio.
The Ezio Collection should come out in November and cost less than 70 euros.
Top of Page

/// ECHO Gameplay Trailer | PC & Consoles, Spring 2017!
/// Rise of the Tomb Raider: 20 Year Celebration Gamescom Theater Demo!
/// Uncharted 4 Update 1.12 Today Adds New Devon Map, Kicks Off Ranked Season 2!
New Devon is available for all players as part of a free update. Inspired by the Uncharted 4 campaign, New Devon is set in the lush ruins of an abandoned pirate colony. It's one of our largest maps to-date and features wide open exteriors with elevated vantages for those who prefer long-range engagements. If you're more of a run-and-gun player, don't worry — there's no shortage of tight corridors for close-quarters combat.
Uncharted 4 update 1.12 also includes new ways to earn Relics and unlock Multiplayer items. In addition to completing Challenges, you can also acquire Relics by completing and winning matches. Premium DLC Skins and Pre-Set outfits have also been added to DLC Vanity Chests.
/// You've Now Reached the End of Games of Our Lives